Our Virtual Store
Deals are a dime a dozen – unless you're talking about electronics, then they're often treasure. While you can shop online in a growing listing of online areas, EPC's Deals website provides you some of our best deals available. We proudly feature tablets, notebooks, desktops, printers, monitors and more of every available large-scale manufacturer and are ready to sell to you to get you the best "deal" possible.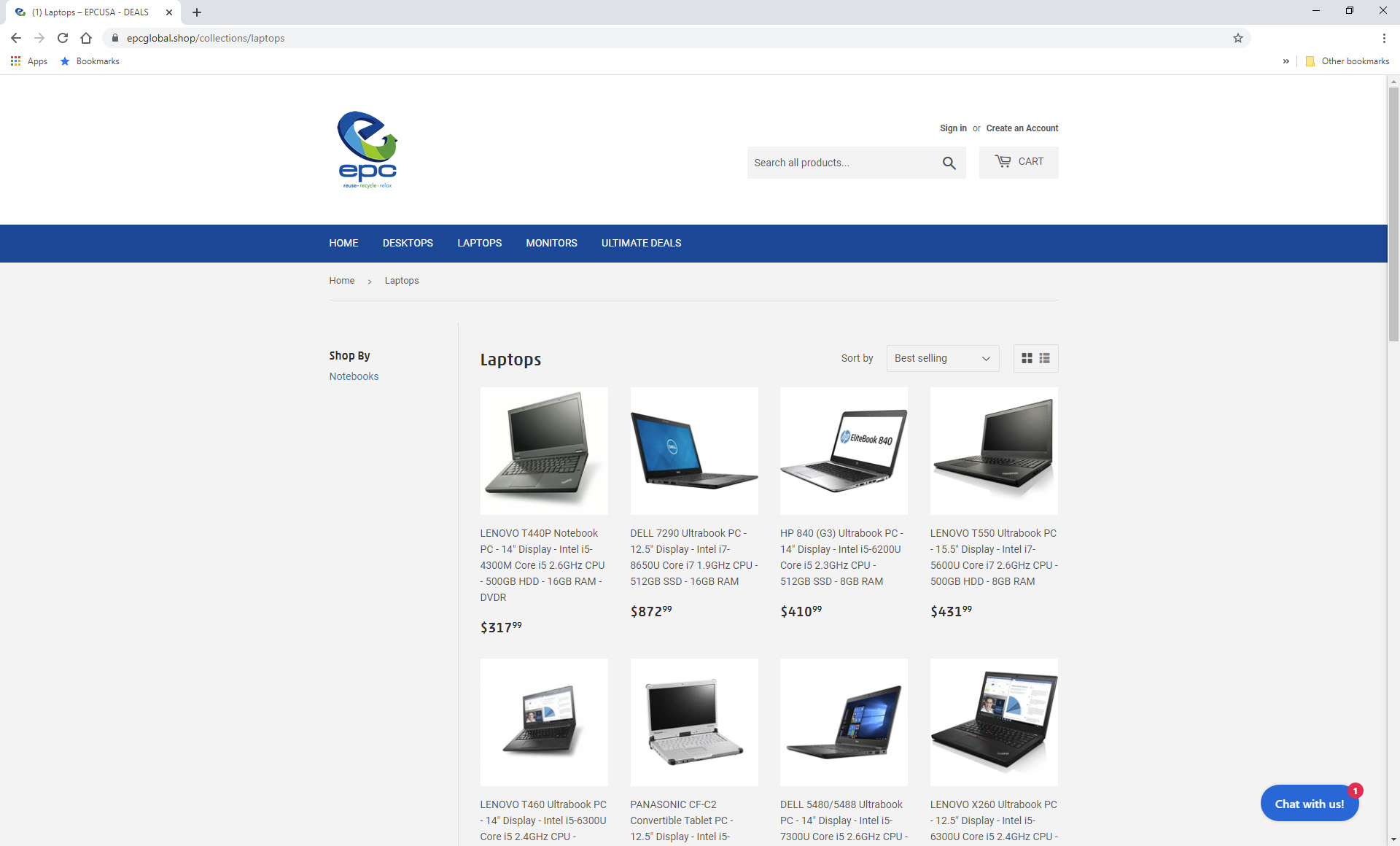 Online Auctions
Shopping online is a multi-billion dollar industry. The Online Auction industry contributes to that area of sales significantly, as do our 9 Online Auction Departments that offer you thousands of items with excellent prices. If you've seen it inside an office, there are likely multiple listings for it inside our always-growing Online Auction departments. From tablets, to computers, to smart screens, to x-ray machines — the listings inside our Online Auction Departments have what you're looking for – and then some.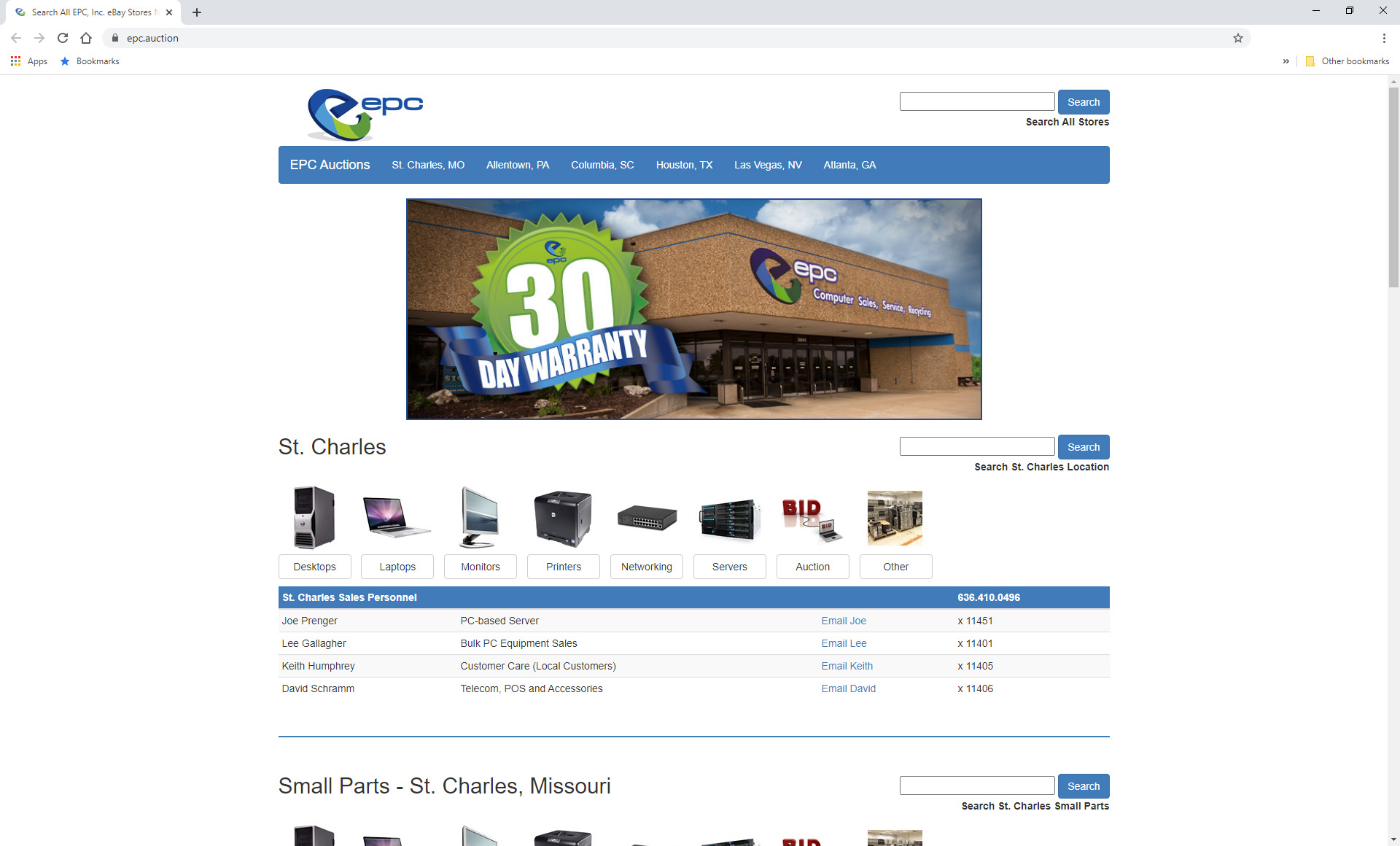 Amazon Marketplace
Amazon has become more than just an online shopping avenue – it is a culture. While you can buy anything you can imagine there, there is also incredible value, trust, and familiarity in the buying experience that Amazon offers. EPC is proud to provide a variety of technology solutions there, that help give you unmatched buying power when it comes to off-lease, business-grade technology solutions.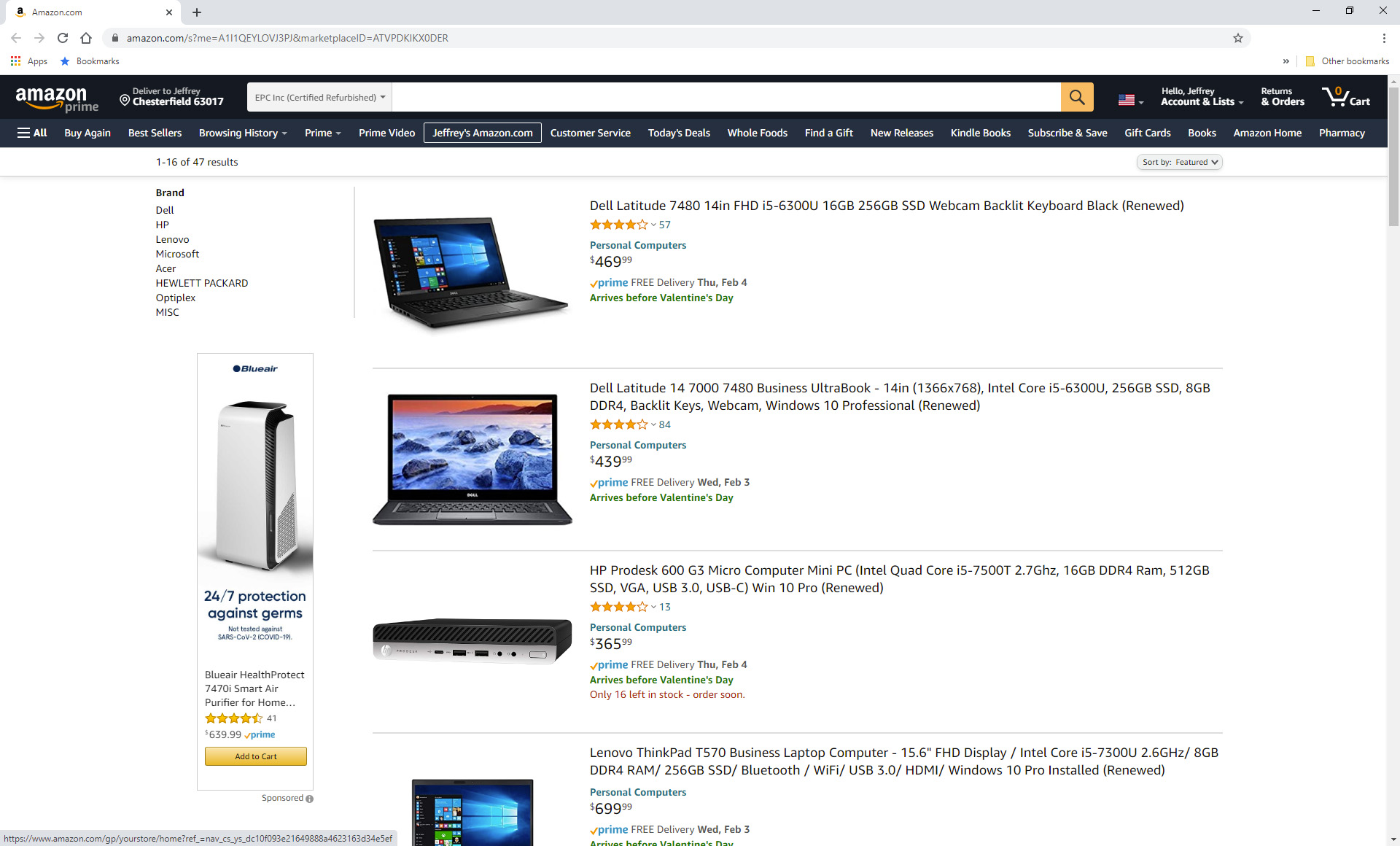 Newegg Marketplace
There are many names in online technology sales, but few measure up to the technology end zone that is NewEgg. Millions of shoppers daily make their way to listings of electronics of all kinds. From tablets, to laptops, to notebooks and monitors, their selling power continues to drive business worldwide. Be sure to check out the listings of EPC-based equipment that help add business-grade, data destruction-certified business reputation to an incredible listing of technology solutions.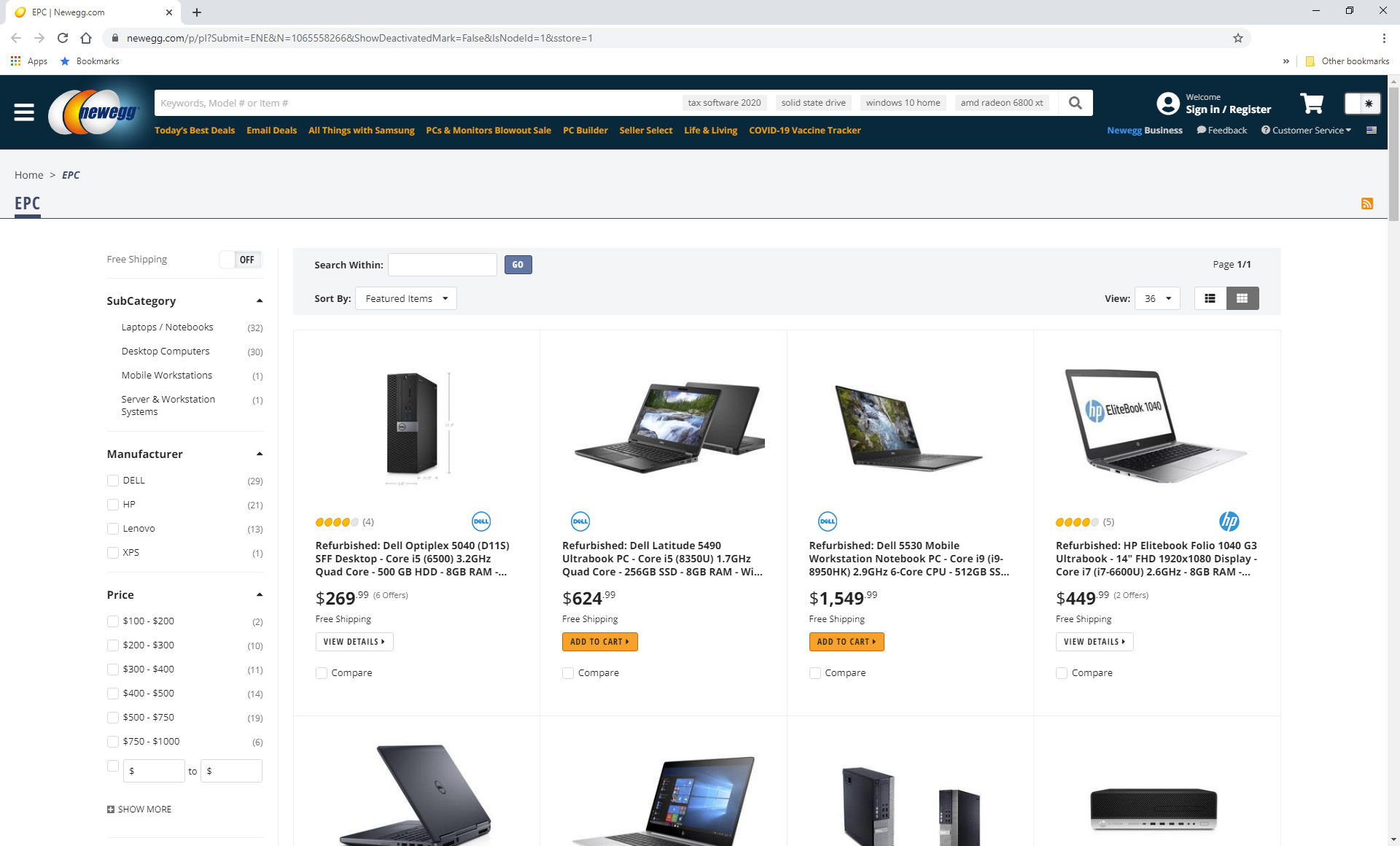 Reuse, Recycle, Relax
Still Needing Additional Help?
 Contact us today and a representative will reach out.