Founded in 1984 as Executive Personal Computers, Inc. (EPC), we began our story buying and selling used computer hardware. Today, EPC helps hundreds of organizations around the world dispose of end-of-life IT and maximize their return in secondary markets. Customers choose us because we understand the growing need for sustainable, secure and environmentally responsible IT disposal that matches their data security requirements.
Today, our more than 500 employees worldwide work together to ensure EPC stays at the forefront of data security transformation and global sustainability initiatives to support our mission and the mission of our customers.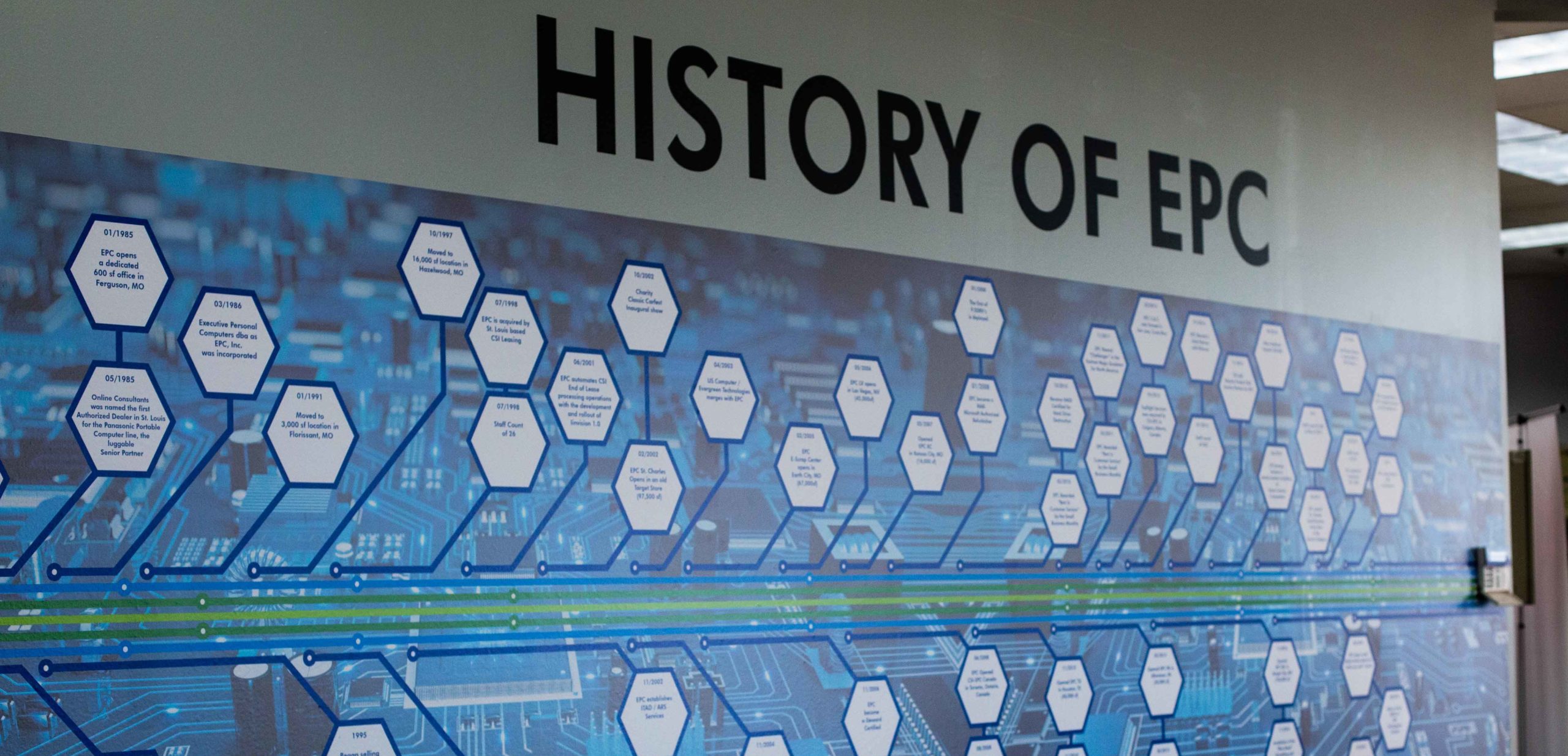 Our Mission
To provide organizations around the world with a premium, flexible and secure strategy for
sustainable IT disposal that delivers real return on their technology investment.
Environmental Policy Statement

EPC is committed to the prevention of pollution and maintaining a safe workplace that is free from hazardous e-waste and other pollutants.

Social Responsibility Statement

EPC strives to create an environment where our community and employees are safe and enabled to grow. We are a proud contributor to local and national community efforts and are dedicated to creating positive change throughout our workforce.

Sustainability Statement

EPC strives to stay at the forefront of global sustainability initiatives to preserve natural resources and help customers enhance green initiatives with transparency.
Our Corporate Family
EPC and its parent company, CSI Leasing, Inc. are part of the Tokyo Century Corporation family.
Together they make up a vast global network of companies specializing in financing and lifecycle management.

CSI Leasing (CSI) is one of the world's largest independent IT leasing specialists, with locations throughout the Americas, Europe and Asia. EPC processes all of CSI's end-of-lease IT returns in a consistent, safe way around the globe.

Learn More

Tokyo Century Corporation (TC) is one of the largest financial services companies in Japan, providing strategic value-added financial solutions on a global scale through its subsidiaries and affiliates worldwide.

Learn More
Our highly skilled ITAD team can help
Let's Connect
Customers choose EPC because of our industry knowledge, high degree of flexibility and our vast global footprint. Simply put, we help your organization remain compliant, secure and competitive.