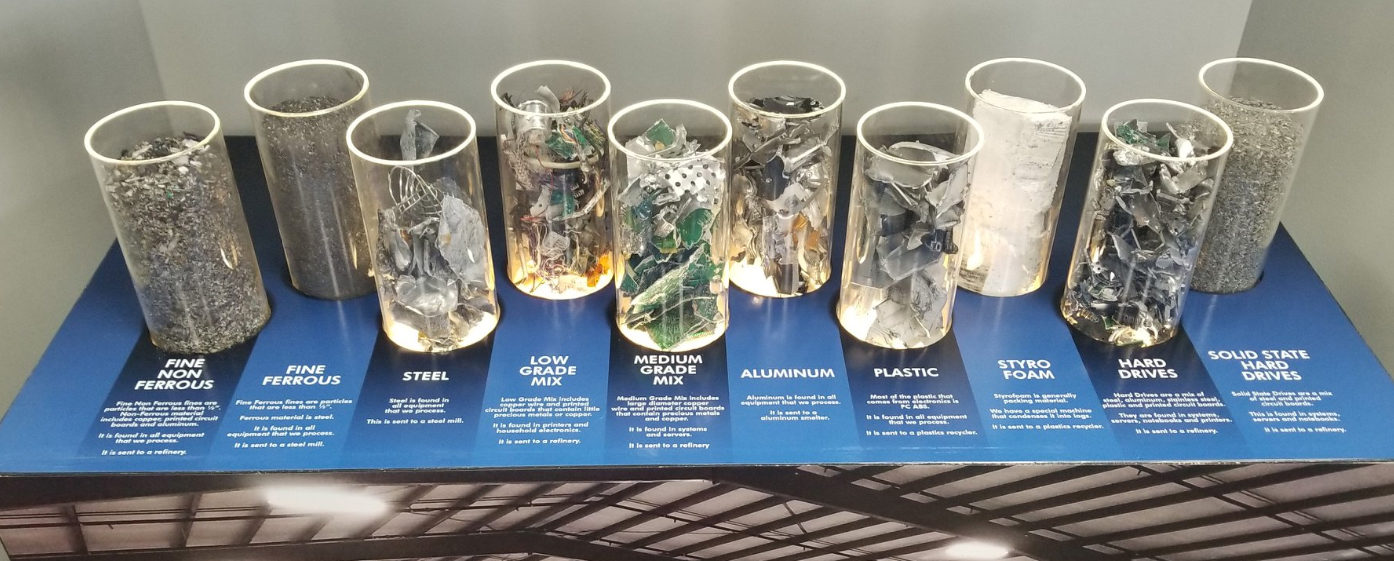 Recycling
Now more than ever it's important we properly recycle electronics.
Upon dropping off your old or broken electronics, we first wipe the machines clean of any data, protecting any sensitive information that may have been left. Our NAID AAA-certified process follows NIST 800-88 standards and requires us to adhere to strict security policies at all times. Once data has been wiped, we try to give the equipment a second life through one of our various sales channels. We will either sell or donate to charity any equipment received to help offset the expense of our recycling processes.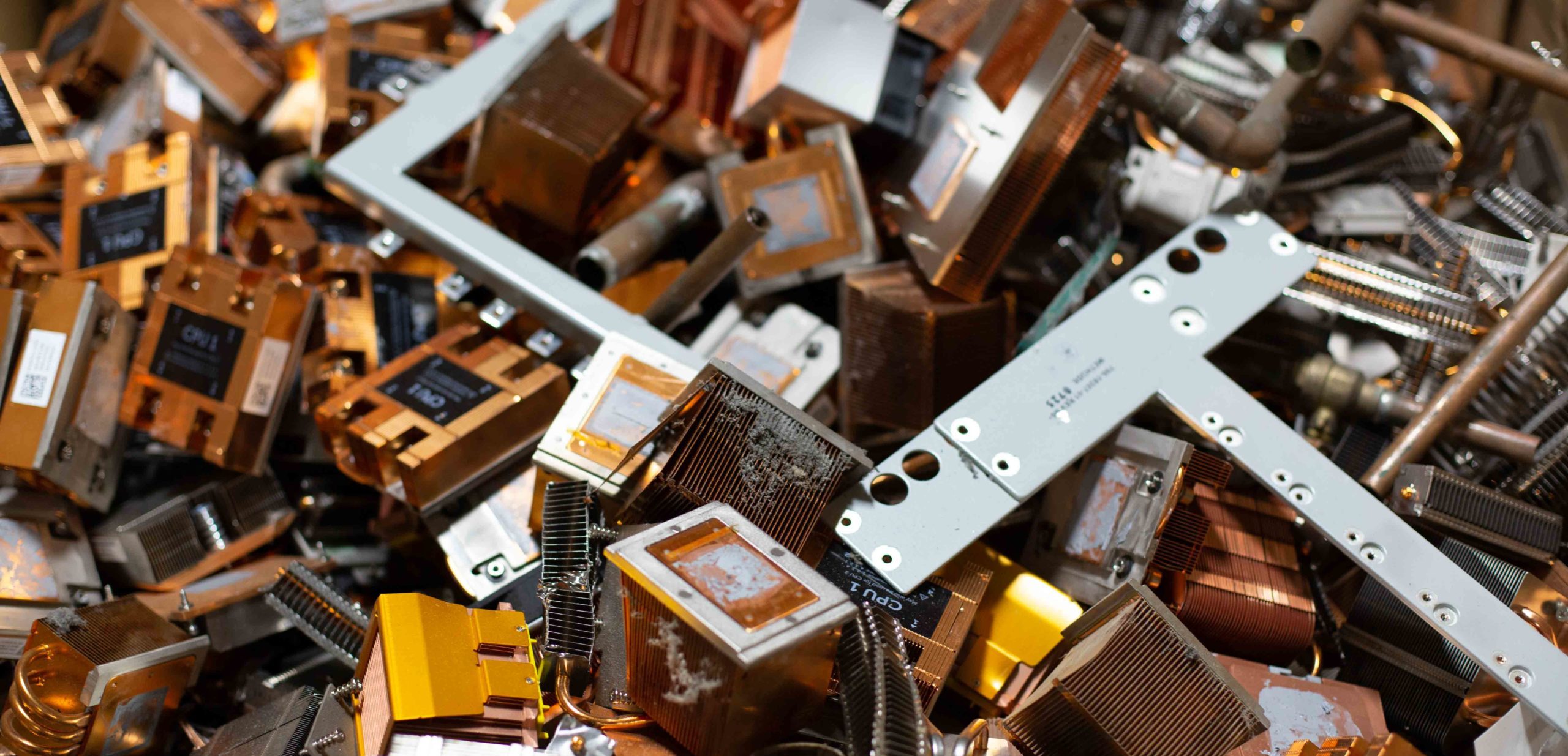 Equipment unable to be sold in the secondary market is broken down into raw materials. Those materials, which include aluminum, copper, glass, gold, iron, platinum, steel and tin, are then sent to downstream processors to be refined and eventually turned into new goods. Additionally, our world-class recycling operations and facilities allow us to safely remove and keep toxic materials out of the environment.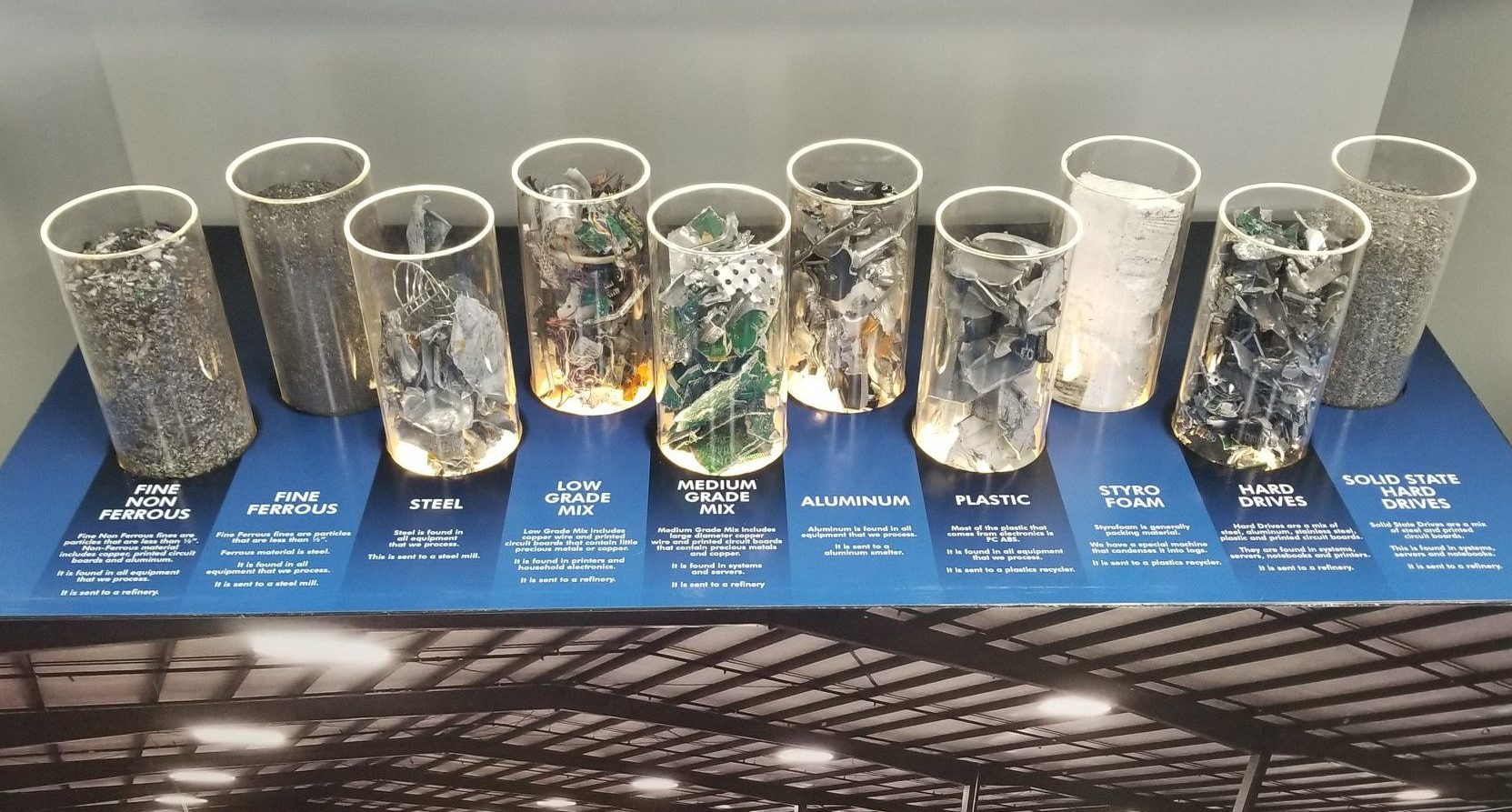 Hours & Locations
We accept drop-offs at our St. Charles and Wright City facilities. Please limit the number of items to five per drop-off.
St. Charles Hours:
Monday – Friday
8:00 am – 4:00 pm
Saturday
Small items only ( Dropped off in retail showroom ) NO LARGE TV's or APPLIANCES
Wright City Hours:
Monday – Friday
7:00 am – 3:30 pm
We no longer accept Styrofoam products of any type.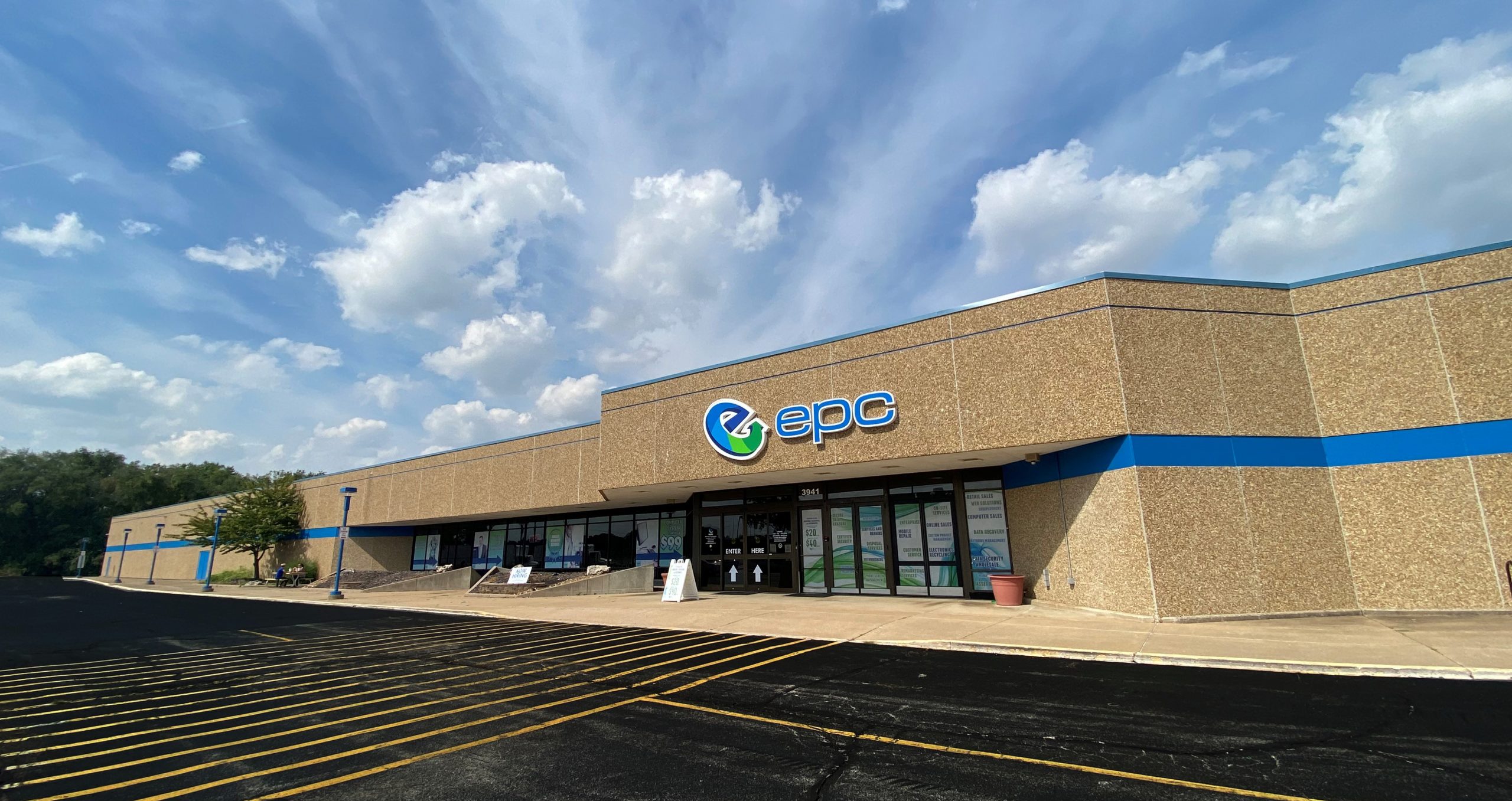 Items we DO Accept:
Cable & satellite receiver
Cables & power cords
Cameras
Cellphones
Desktop PCs
DVRs
Faxes
Gaming consoles
Laptops
Microwaves*
Monitors*
Printers
Scanners
Servers
Tablets
TVs*
Video & photo equipment
*There is a recycling fee for computer monitors, TVs, and microwaves:
$20 per item for up to 32″ screen
$40 per item for 32″ screens and up
List of Items we DO NOT Accept:
Styrofoam
Speakers
Items containing freon (such as refrigerators, freezers, air conditioners, dehumidifiers, and water coolers)
Fluorescent tubes or light bulbs
Smoke detectors
Medical equipment
Materials deemed hazardous by the EPA (such as paints, cleaners, oils, batteries and pesticides)
Recycle e-waste confidently
Drop Off Your Electronics
EPC goes to great lengths to ensure your data is protected. Every step of our process is certified and performed by highly-skilled professionals.