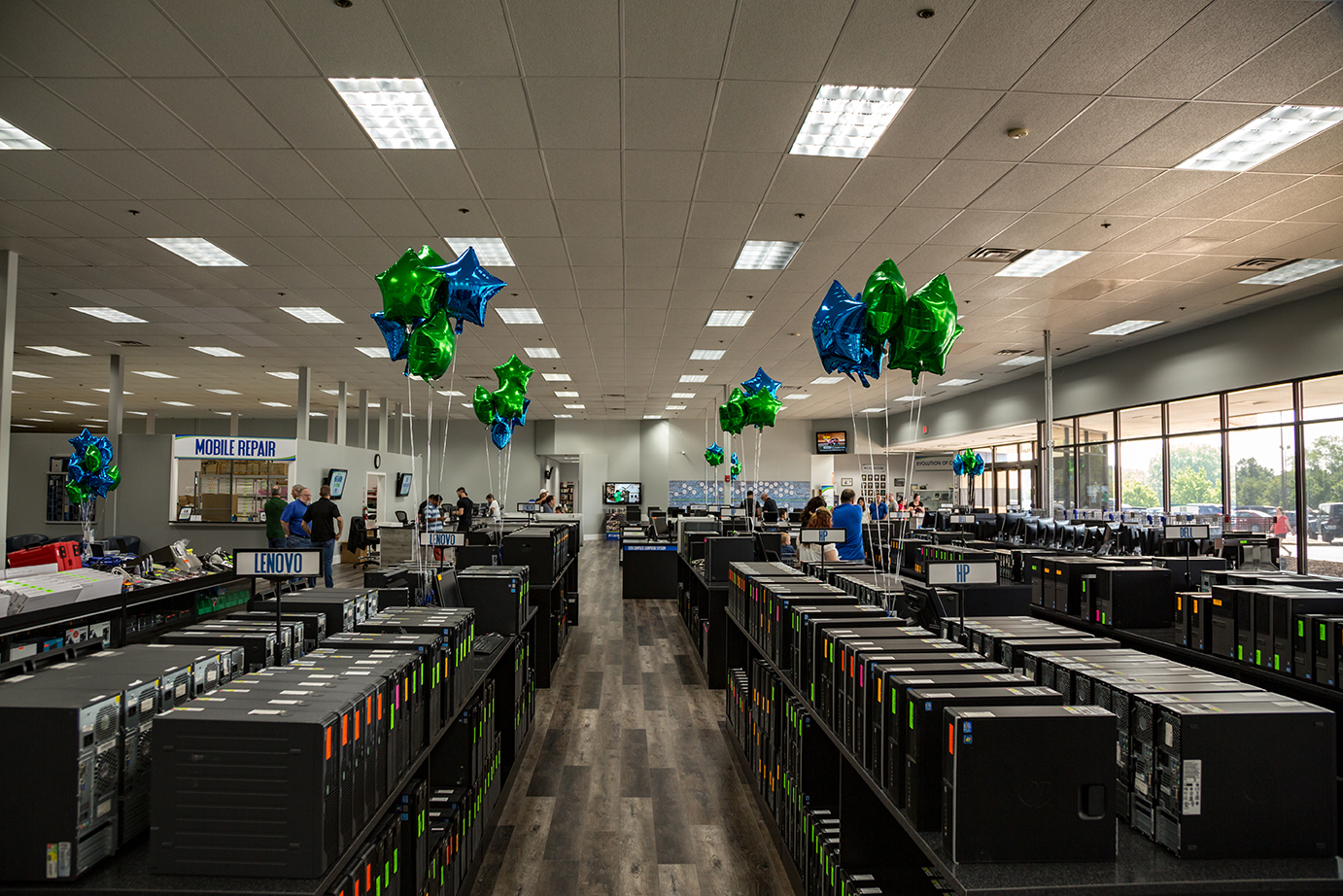 Showroom
A short 30-minute drive from downtown St. Louis our 8,000 sq. ft retail showroom is located in St. Charles, MO.
Wide Selection
We carry business-grade computers, tablets, laptops, printers, server cabinets, computer stands/carts, LCDs and more. Some major manufacturers we have available include Dell, HP, IBM, Apple, ViewSonic, Acer, Samsung, Lexmark and Cisco. Additionally, we sell used computer parts and accessories to help repair or upgrade your computer.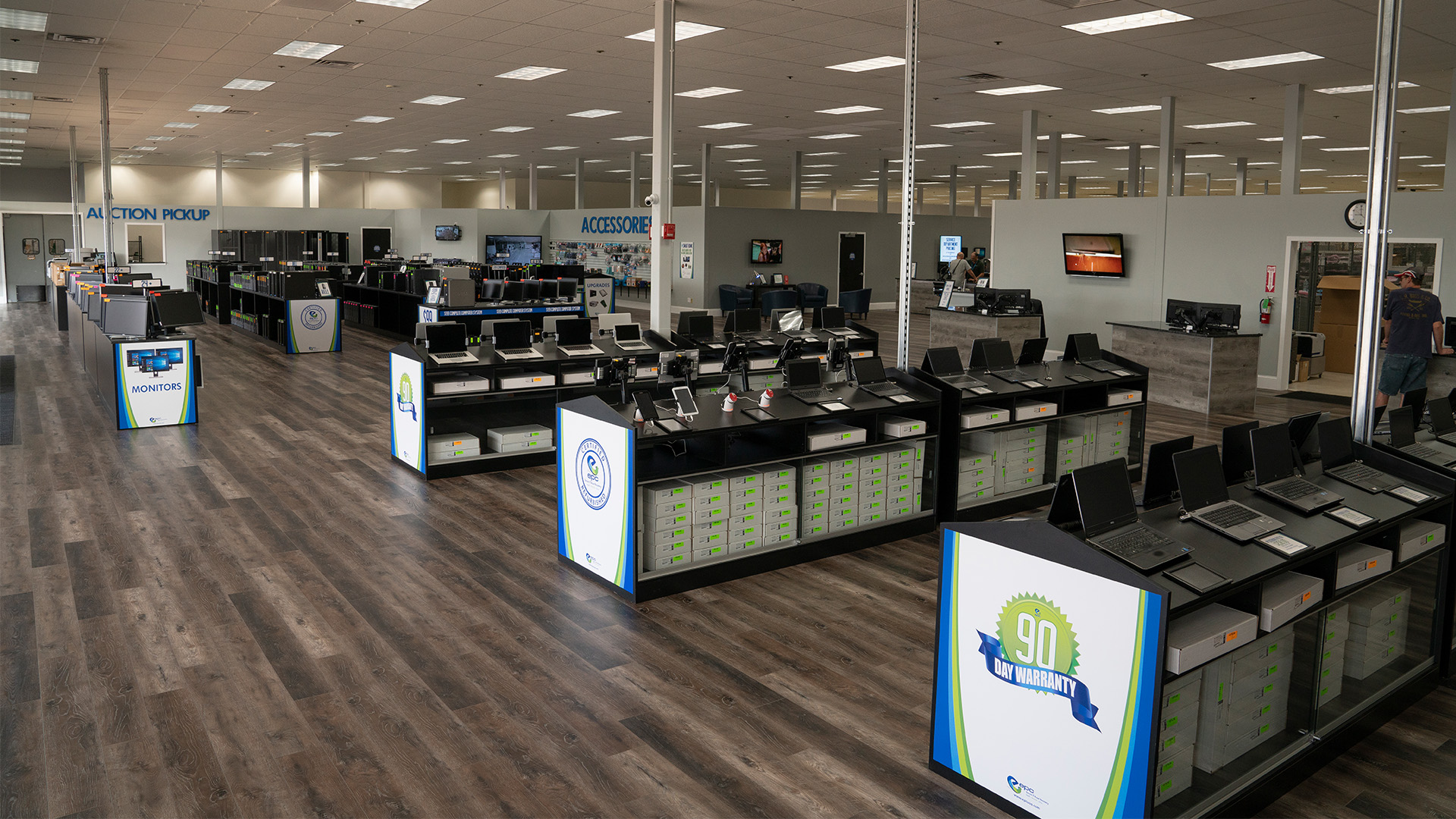 Trained Staff
EPC has professional staff available to answer any questions you have related to our equipment and refurbishing process. With hands-on technical support and highly knowledgeable staff, we can help you with all of your technology needs while also keeping your budget in mind.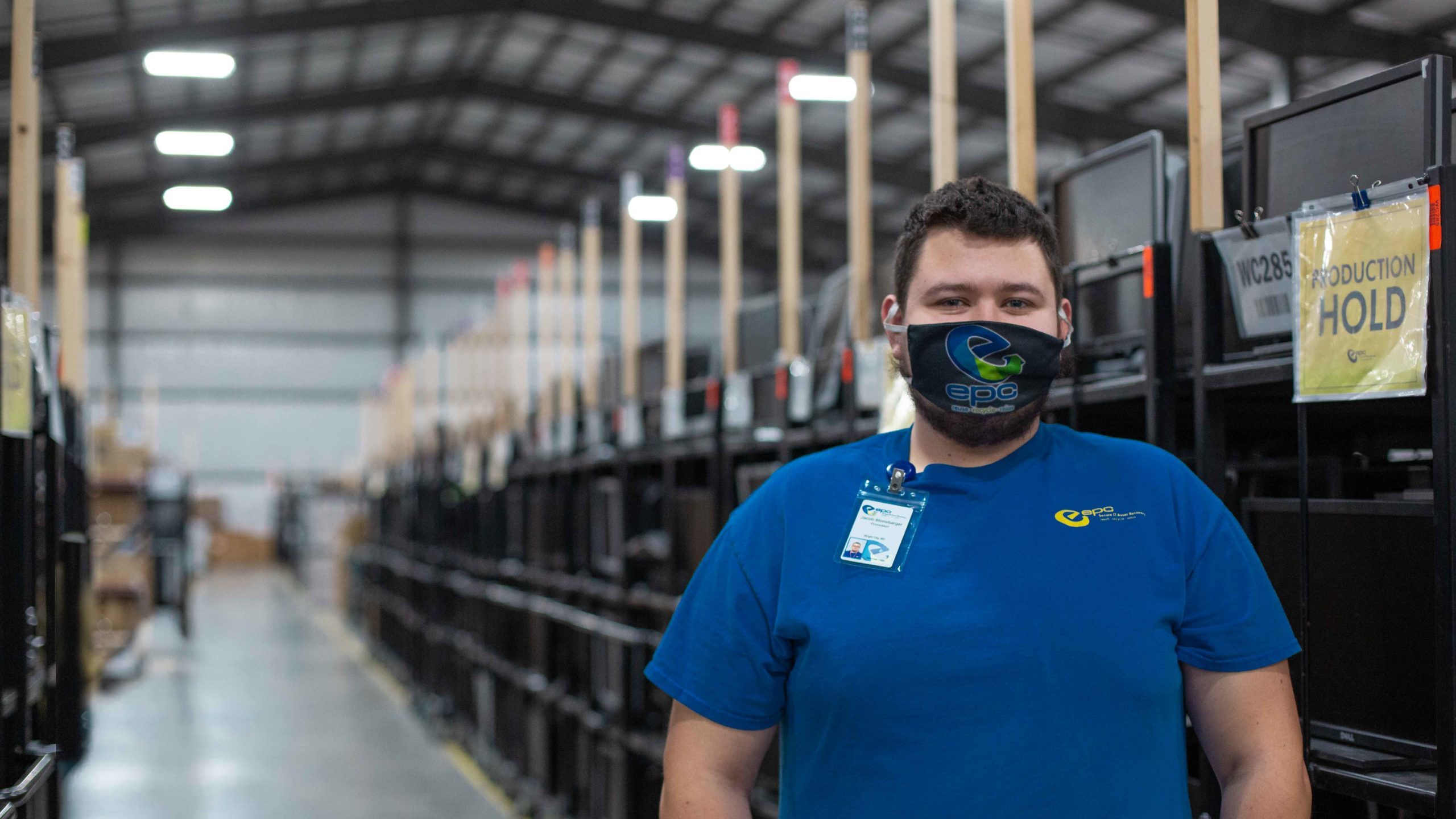 New Inventory Daily
Our inventory changes daily which means what is here today may be gone tomorrow. Not to worry, if you've had your eye on a budget-friendly laptop, we can notify you when one fits your exact needs. With a simple call, we can reserve your order for pick-up.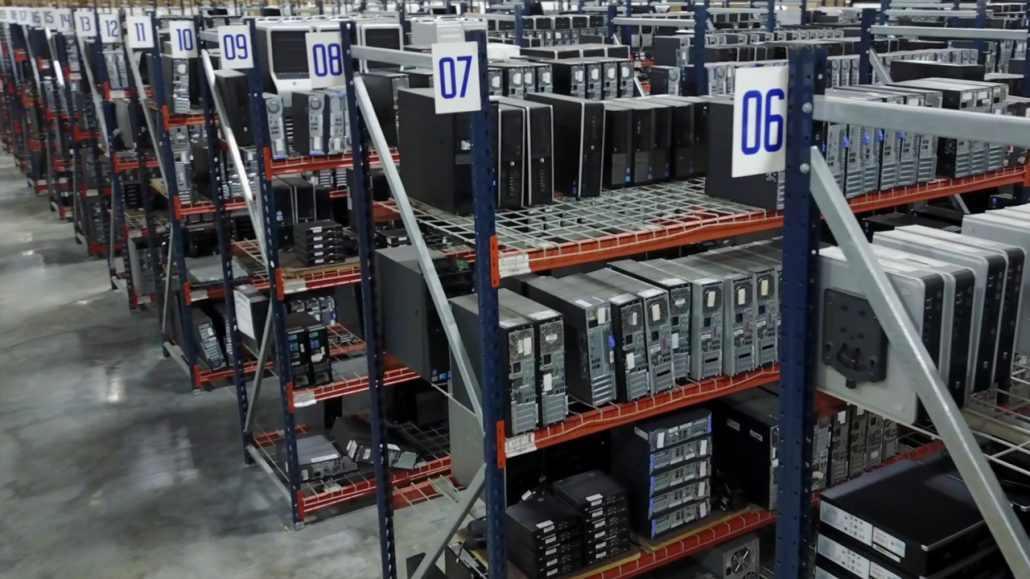 Hours & Location
We are open:
Monday – Friday
8:00 am – 5:00 pm
Saturday
9:00 am – 2:00 pm
Recycling / Dock Hours
Monday – Friday
8:00 am – 4:00 pm
Saturday
Small items only ( Dropped off in retail showroom ) NO LARGE TV's or APPLIANCES
Visit our showroom at:
3941 Harry S. Truman Blvd.
Saint Charles, MO 63301
Phone: 636.443.1999
Toll-Free: 800.235.1046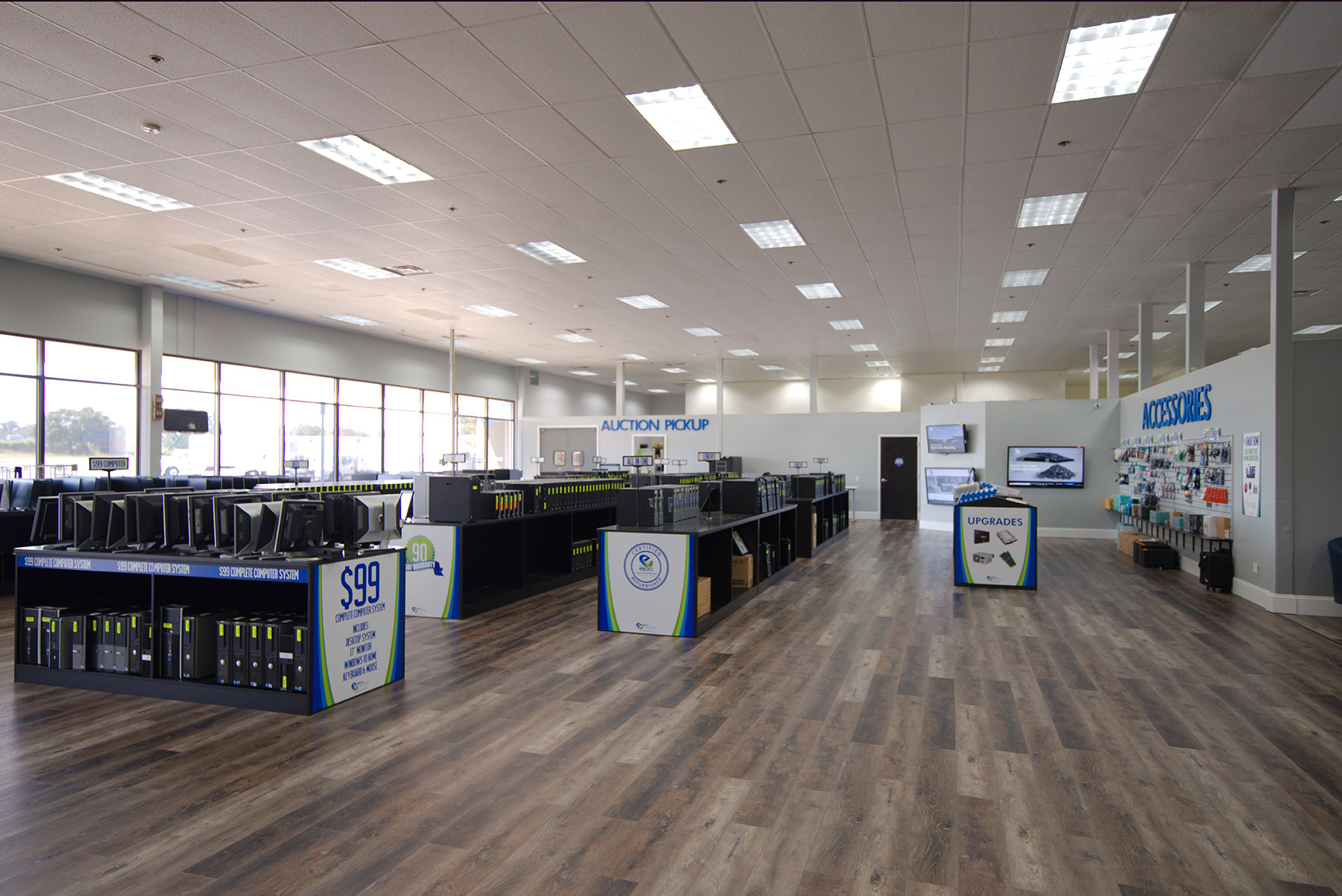 Need budget-friendly technology?
Visit Our Showroom
We carry a wide selection of technology in our showroom – laptops, desktops, tablets and phones! Our friendly staff can help you decide which model would be best for you while staying within your set budget.