Containment Units
Secure Temporary Storage of Decommissions IT Assets
EPC's containment units are provided to the customer as a value-added service to help preserve the residual value of assets. Asset Containment Units (ACUs) are custom-crafted, reinforced steel cages that provide a safe and secure storage area for decommissioned assets between pickups from our trained ARS drivers. Data Containment Units (DCU) are reinforced hardened plastic containers which provide a safe and secure storage place for decommissioned and soon-to-be-shredded hard drives.
Both our ACUs and DCUs provide an extra layer of security and protection for your decommissioned equipment while awaiting pick-up at your facility. Call your account manager today to have ACUs or DCUs delivered to your facility at no charge.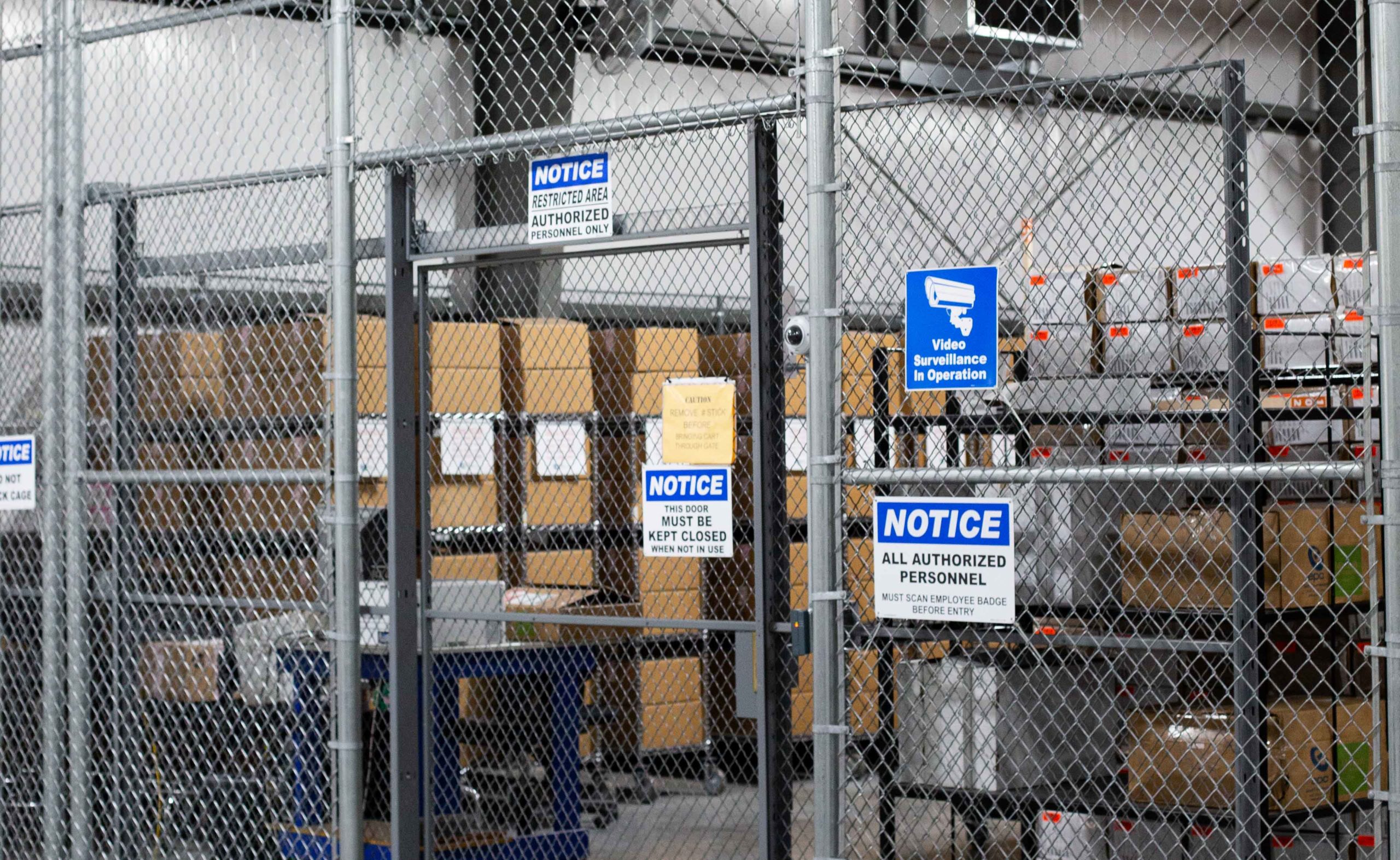 Remarketing
Remarketing, also referred to as reusing equipment, is recognized as the friendliest form of recycling.
Many IT assets have a residual market value subsequent to their use within your place of business. Once corporate and customer data is sufficiently removed with verification, why not allow EPC, Inc. to maximize any remaining value your no longer serviceable IT equipment might hold? Reuse is recognized as the friendliest form of recycling – too often we take the terminology to mean the tearing down of a product to raw feed stock for reuse in new product.
You can always be assured you are getting the maximum valuation from your assets, and unlike many other firms – your payment will be promptly received whether EPC, Inc. sells the equipment, or not. Once equipment is deemed as non-obsolete in the marketplace, EPC, Inc. technicians audit the gear for functionality and configuration. Once it is further discerned the equipment is operational, and can be refurbished for resale – the equipment is purchased from you without delay.
No longer will you have to entrust an asset recovery concern to sell your once valued asset, before you realize any return against it.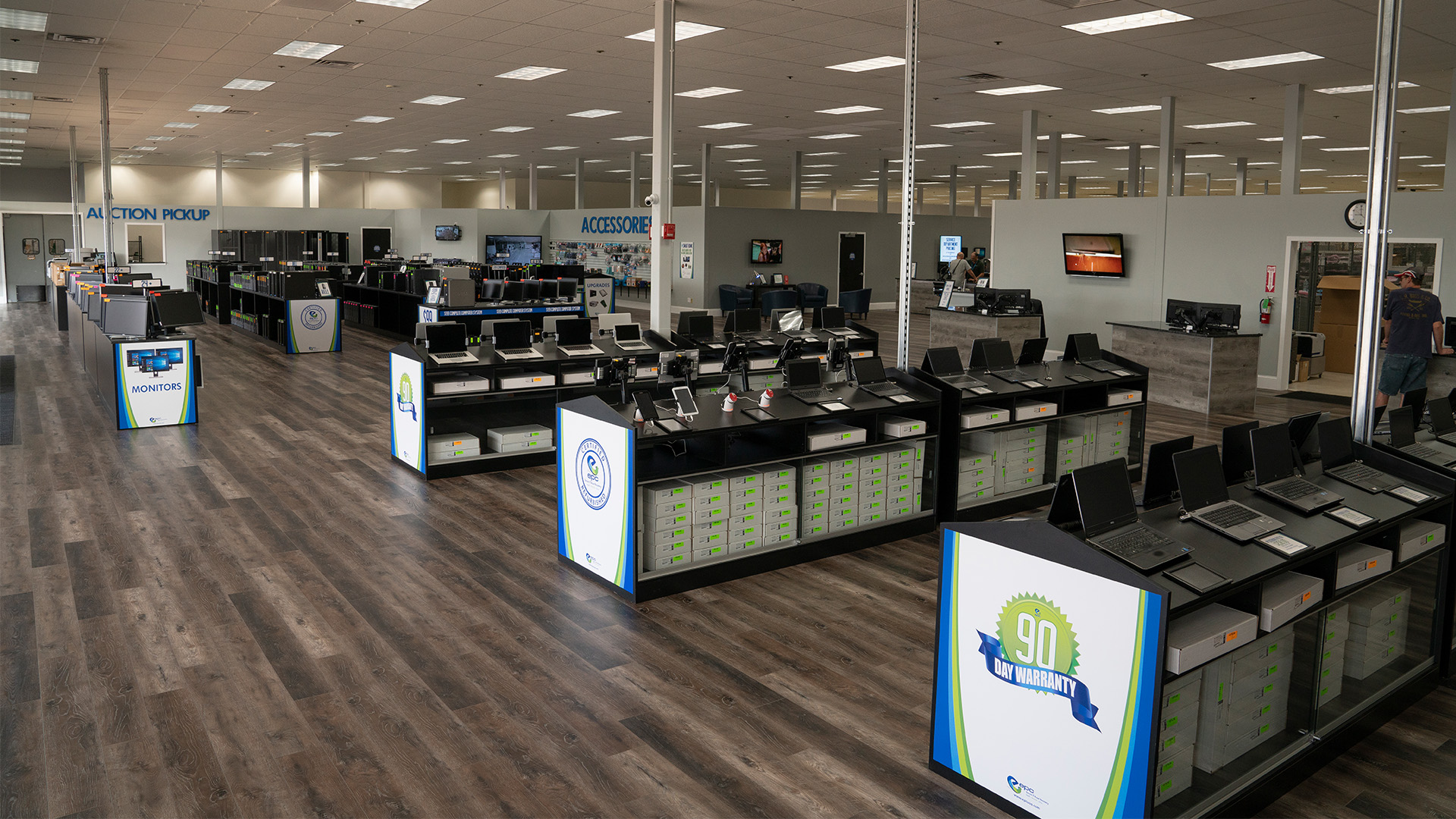 Redeployment
When it's time to remove or relocate your IT assets, EPC has the experience and expertise to manage the entire process. Working with your schedule, we will prepare, pack, wrap and remove your assets with maximized protection. Call us today and an EPC logistics specialist will create a cost-effective and secure solution customized for your organization.
With more than 25 years in the IT industry, EPC is one of the leading IT asset recovery solutions providers in North America. When you are in need of asset removal and relocation you can trust EPC's experience, knowledge and expertise to complete the job quickly, efficiently and securely. Our asset recovery specialists are trained and qualified to handle your IT equipment throughout the entire process from door-to-door.
Electronics Recycling and Disposal
The disposal of electronics is the fastest-growing part of the world's trash problem, with an estimated 50 million computers becoming obsolete annually. Every day, individuals and organizations around the globe dispose of mountains of E-Scrap, containing hazardous and toxic materials that pose significant environmental risks: CRT monitors with toxic lead oxide that can leach into the ground water; PC-related components & batteries with chromium, nickel, zinc, mercury and other heavy metals; plastic equipment housings that can release dangerous gases if incinerated.
Tossing your organization's end-of-life equipment in the dumpster is simply not an option anymore. De-manufacturing and legitimate recycling, utilizing an certified electronics recycler is the only way to ensure compliance with the hundreds of state, federal, and global E-Scrap laws currently on the books. Federal legislation governing electronics recycling includes: the Resource Conservation and Recovery Act (RCRA), Comprehensive Environmental Response, Compensation and Liability Act (CERCLA), and Superfund Amendments and Reauthorization Act (SARA). These laws specify procedures and reporting requirements for any US organization that recycles as little as 220 pounds of E-Scrap per month. The penalties for improper recycling or inadequate reporting can be severe – up to $32,500 per day.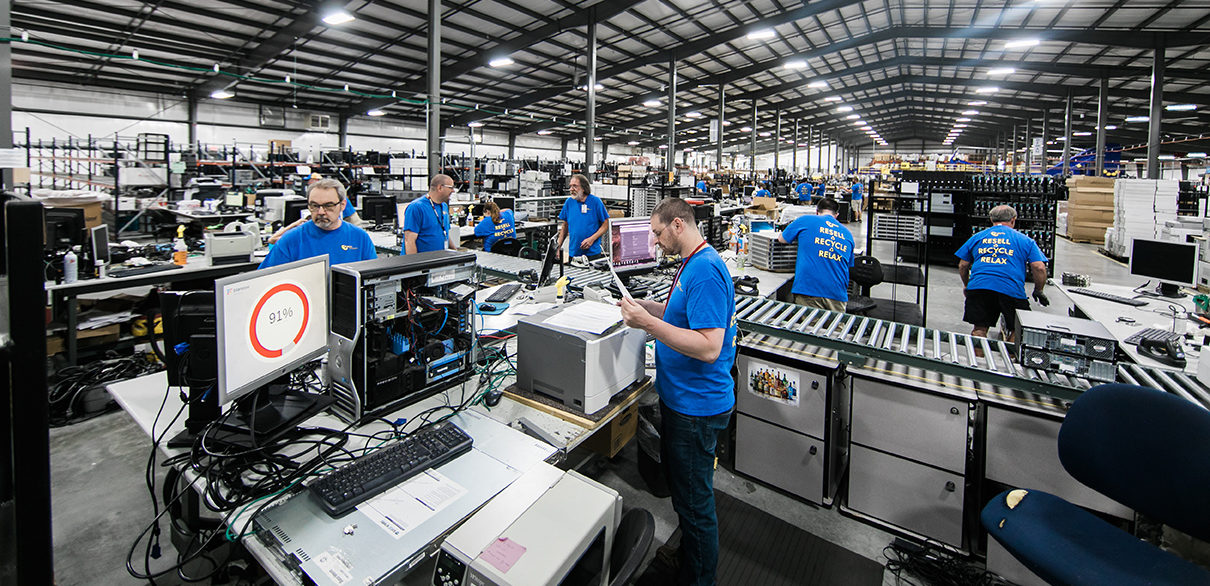 tons of E-Scrap collected for recycling
displays de-manufactured to local recycling facilities
pounds of e-waste processed
SALES. SERVICE. RECYCLING.